It's been a while since I've been blogging.  I'm getting started again.  I've been on a waiting period…God put me in the classroom and taught me some lessons on patience, trust and relinquish.  In trusting that he has my back..and as long as I learn the lessons through my healing…I will conquer this!
As many of you may know, two years ago I was diagnosed with an interesting type of tumor, called ameloblastoma.  I was scared, freaked out, and the surgery was going to be taking out a quarter of my jaw (jawbone), 3 surgeries, around $150,000, nine months out of the game…no talking (and that's bad for me, as I'm a fiery Latina and love to talk lol)
Then taking my hip bone…reconstructing my jaw…then another surgery to implant teeth…you get the picture.  There is no solution for ameloblastoma other than surgery.  Hm……but there is a solution.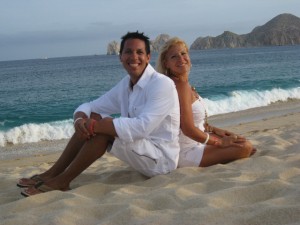 I fought and fought and fought the battle trying to find a plan B.  Maybe a holistic method, maybe Kris Karr's method, maybe Dr. Young…but this diagnosis was so rare that I this tumor is like an organ, not toxicity that can be cleansed with alkalinity or holistic methods.
Then a miracle arrived.  A Dr. who had a specific treatment out of the USA to rebuild bone, comparable to reverse osteoporosis.  So I trusted.  Without seeing results, I trusted.  And trusted.  And then trusted some more.  Then I started coaching with an amazing life coach who guided me through healing…not only wiping out the trauma from my emotional chaos from this disease…but helping me find the gift in previous situations in my life…
See…I've been a victim of abuse…and I had burried that deep inside.  I had to learn to forgive, learn the lessons…heal my emotional self.  I had to learn to stop victimizing myself and instead empowering myself to take my life to the next level and live my true mission in life.
It's been two years that I've been taking this treatment, rare to man-kind but a life-saving process.  The first cat scan started to show positive results, six months ago, where we got to see a bit of new bone growing in the area of the tumor, which is unheard of.
However, we decided to wait six months and compare apples to apples, and take a cat scan again.  So…the moment of truth has arrived.  Today I went to take my blood tests so they would test every area of my body.  Next week I go for the catscan to see if the bone has grown out further.
My word for the day is HEALING.  RELINQUISH.  TRUST.  and GRATITUDE.  Grateful to my friends and family for praying for me through these difficult times.  Grateful for the most incredible husband in the world.  He moved us back from Texas to LA so I could be closer to my family, the mountains, the sunshine and the sea…where I'm happiest…so i could heal faster.  He retired me so I would only work 10 hours a week and take my time to heal, be balanced, happy and fulfilled.
In the midst of all my challenge, I am the happiest girl in the world.  Thank you God, I would never change a thing in everything that's happened.  There is always light after dark.  Thank you.