I have not written a blog post in a while.  I almost replaced my blog with Facebook posts…but I realize it's so important to stay connected by writing deeper, lengthier, more detailed facts about my journey to healing…as I am the living proof that miracles can happen, and I am also living proof that I am human, and mistakes can happen (are they really mistakes or divine guidance to lessons?) that will slow down my healing as last week I did not receive the news I expected.
I feel one of my gifts through this journey that I can give others are the lessons acquired through my pain, the challenges I find along the way…and hoping to  sprinkle seeds of goodness as I learn to master my journey…to sprinkle love to the world as others cross the bridge…to give a helping hand and reach out to those who may be scared to take the leap…I made this blog for you.  And any of your friends who may be experiencing pain..
I recently got back from an incredible journey in Mexico, where there was so much love.  So much creativity, so much possibility and I was around so many amazing people.  Dave and I created the first ever Luxury Hotel takeover by a group in DreamTrips, as part of our 7thPower elite travel club within DreamTrips.  We took every single room in the hotel, all 150 rooms with almost 400 people.  We created an incredible experience for everyone, with welcome parties, mariachis, masquerades and lots of surprises.  The Chef from the Four Seasons Beverly Hills is the executive chef at this resort and prepared the most delicious dishes that would melt in your mouth, from breakfast to drinks at sunset.  Everyone had the most incredible experience.  I came home fulfilled.  Happy.  In love with everyone and happy to have the coolest job in the world…helping people experience magic.
And I came back exhausted.  I mean I hardly slept, we were giving 150% of us, from every activity, to people's love for us and wanting to spend time with us, to marrying one of my great friends, to even teaching a seminar BreakThrough! Mexico to almost 200 people there. One of the things I'm realizing in my journey is how much I tend to overwhelm myself to make sure everyone else is okay.  Sound familiar?  As women (and some gentlemen too), we tend to take care of everyone else and deplete ourselves.  Our brains are wired this way, so when we have a child, we will take care of that child's needs before ours.  Make sense, right?
If you are a lady reading this, will you comment below and let me know how it is that you deplete yourself and what you are doing to change that — to truly take care of yourself?  what are the things that fill your soul?  What are the things you would do if you had more time?
For me it's yoga, the ocean, running, meditating, praying and walking.
Today I had a really tough day.  And very interesting.  I went in to get my results from an update scan.  And I was excited.  I have been doing all the right things and after my first 90 days with alternative healing between another country and my amazing team of doctors here, I had a 41% reduction in my tumor, so I knew I would get better results.  I was expecting 85 – 90% improvement.  I was ready for the big celebration!
But God had other plans.
Not sure how this could happen…but two parts of my tumor got better and shrunk even more…but one part of my tumor went back to original size and one mm bigger to 21 mm?  Hm…..very interesting. Overall, it's reduced another 10% but there is a part of the tumor that refuses to shrink…kind of like us having parts of us that don't want to change because they're holding on to stuff…like certainty, significance, connection…a story we keep on telling ourselves about why we don't have what we want…sometimes showing up as an excuse or limiting belief…
Today was tough for me.  I was angry, sad, upset, happy, confused.  My mentor always said confused is a great state of mind because you're about to learn something.  I guess God is putting me back in the classroom because I need to learn more in the process.  I have always been such an active girl.  In business, dance, extracurricular activities, community. I have been very impatient in my past and really good at getting results and jumping through hoops (and walls, as our Executive Director Mitch Wilhelmsen says) to make things happen.  However, I'm learning to be patient, to pause, to see the gifts in the pause off my journey and to appreciate my lack of control in this situation…because I truly have to be in surrender to thrive…and I can not try to control nor do I have any control in this matter…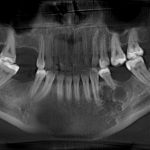 After speaking to my momma for a long time today…and so many times I pour on others and run on an empty cup — it felt so good to have her love and feedback…in the last few weeks she has become a huge fan of Hay House Radio and she had heard a gentleman Dr. Bruce Lipton in an interview.  In this interview he talks about Epigenetics (he has already proven to the world that belief systems and environment can change your genetical pool, even citing examples of adopted kids who had nothing to do with the blood line and end up getting the same kind of rare cancer as their family members).  He also talks about how it has been proven that stress can shift your gene pool and completely take away from your healing.  Listening to his website yesterday I received even more information, because I was wondering how it was that I got 41% reduction in a tumor in 90 days and only 10% in 6 months after that.  All this of course, being a HUGE HUGE miracle, as there is no known cure for ameloblastoma, and definitely no cases in the world showing any type of reversal!  I will prove everyone there IS!!!
Well, when I was out of the country receiving this special alternative treatment which I will mention in a different blog, not only was I changing my environment completely (no pollution, healthy unprocessed foods, relaxation) but I was also alone and for a big part of the day I would be praying, meditating, journaling and soul searching.  Some days as many as 8 hours I spent in the park or the church praying and asking and getting aligned with my intentions.
When I got back and got such great news, I became a little overconfident (please hear me out:  sometimes the worse part about success is "a little bit") and I stopped doing some of the things I was doing prior that caused my success.  I said "I got this" and sometimes the worse three words in the vocabulary are "I know this" or "I got this".
The FANTASTIC news I received is that the thickness of the ameloblastoma tumor has reduced another 10%.   That was the most dangerous part because the tumor was eating away at the bone and one day I would chew and my jaw could break.  Not only has the bone regrown, but the ameloblastoma tumor was been coated by bone again which is a miracle in itself.  Bone doesn't just regrow, specially in situations like this.   Usually it just de-calcifies and in my situation, it grew back all around the tumor!  So I am celebrating that miracle big time!
And now…it's time for a tune up.  Most people when they enter a healing journey they are not aware that it's not just the physical.  It's also the mental and emotional part of the journey, the stress, the trauma that caused pain in your life that also affects your body.  For five years all I focused was on containing or healing the physical aspect and I failed miserably.  Then I started expanding my knowledge.  Researching other miracle healing.  Listening to doctors who told me " I Can" vs. "you just need to get your jaw removed and bone transplant from your leg."  This quest for information saved my life.
Listening to Bruce Lipton in his free audio after you submit your email on his website, he says that there were studies that are proving that people who are in at least 8 hour meditation a day were able to shift their healing focus to create a miracle.  In this study it was specifically for 8 hours a day, but he dares to say that it could be created in a short amount of time.  Now the debate over meditation and prayer always rises.  For me, they are different and you need both.  Prayer is the act of asking your Creator and communicating with him.  Meditation is the act of quieting your mind so you can listen to the whispers of spirit and God's journey for you.  Meditation is the art of relaxation and connecting your body and mind to your soul's journey on this earth.  When I was out of country I was doing this pretty much all day, because I had nothing else to do. Then I returned and my passion for people, but also my inability to relax and just be (and believe me, I"m learning big on this one), even though my incredible husband Dave Ulloa took on all our business endeavors to give me time to heal, I still found the way to step in and take on "smaller projects" that became giants like taking 400 people to Mexico for a DreamTrip Ultra 7thPower experience.
This week I was really down because of the scan.  I gave myself a couple days to "mourn" the results and then picked myself back up.  I decided to resort for sunshine and doing something different, like bike-riding in the beautiful California sun, from Venice to Sta Monica.  I'll do another blog on this one, but I got huge lessons when I fell and ended up in the ER.
Any time something intense happens that forces you to pause, ask:  why am I being forced to stop, pause, slow down.  I pretty much got my right foot (which I use for everything) completely stalled, in crutches, unable to move.
Then my lesson showed up:  if you want those same results you must go back to doing the things you were doing at the beginning.  Nurturing yourself 100% of the time…loving yourself, honoring yourself…reading inspiring books…surrounding yourself by people who love you…and I got the lesson.  I can't serve others with an empty cup.
I'm grateful for the gifts and the lessons showing up.  Will you comment below on one thing that you can improve on to take care of yourself and how you commit to doing it?  This will help my journey…knowing others will do the right things to nurture their soul's journey on this earth…
I love you all…and thank you for playing full out!!